To create, develop, and brand a thrill-seeking sport on ice that embodies such an energy (speed & aggressiveness), a feeling of intense joy, an emotion (love for creativity), athleticism, and thrill (fear factor), that ice skaters everywhere can not hold back their joy for the sport.
Dream the Impossible:
Our Xtreme Ice Skating mission is to create a worldwide extreme sporting CULTURE on ice. We aim to bring all extreme ice sports into the mainstream. Innovators everywhere are working to achieve freedom on ice. Every ice rink in the world will some day accept extreme ice-sports as both legitimate and a thriving place for thrill-seekers and sports enthusiasts alike. Some of these extreme ice sports may include Xtreme Ice Skating, Skateboarding on ice, Ice Freelining, Ice Skate-Parks (real and artificial ice), and others to come. So join us in making extreme ice sports a reality everywhere.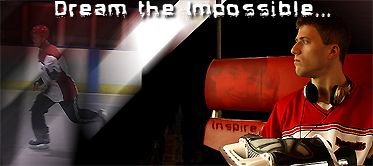 Enter our World:
"We live for hope
in a world of dreams.
In wonders and glory,
we remain magnificent.
We are surrounded,
by the passion of others.
I am Dan Perceval,
and this, is (our) story,
of inspiration."